Employers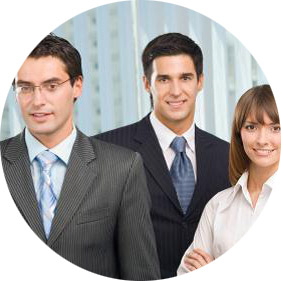 Every individual hire feeds the success or failure of your company.  Do they fit with your model?  Do they fit with your current employees?  Do they perform?  Do they care about quality?  Let us help remove any questions about your next hire.
Whether you're looking for candidates (temporary or permanent, full-time or part-time), a capacity solution, for human resource assistance or take-over, or streamlining your costs for employees, we're here to help you.
Find Qualified Candidates
Take a look through our database of available candidates. If you don't find a candidate in our database, send us your contact information and we'll find the next top candidate for you.
Our employees are screened, testing, and ready to perform from the first day. Meet with us to evaluate a strategic plan for your future hiring and staffing needs.
Staffing Benefits
We offer superior benefits as an employer so you can be assured we attract top talent.
Holidays and Paid Time Off
PGI offers seven paid holidays a year and may introduce additional floating holidays at its discretion. Each employee accrues Paid Time Off during the year.
Direct Deposit
Your money is deposited, safe and secure, every pay day.
Health Benefits Medical Coverage
Plan options to choose from that best fit you. PGI pays a portion.
Retirement (for eligible employees)
401K – Dollar/dollar match up to 3% and additional fifty cents/dollar match up to 5% total.
Additional Benefits

Optional Dental and Vision Plans
Health Care Flexible Spending Account*
Credit Union
529 College Saving Plans
Employee Assistance Programs
Free Online Training Courses
Adoption Assistance*
Educational Assistance Program*
Commuter Benefits Program*
Optional Life Insurance
Optional Dependent Life
Optional Disability Insurance
Marketplace of merchant discounts

* For eligible employees