Candidates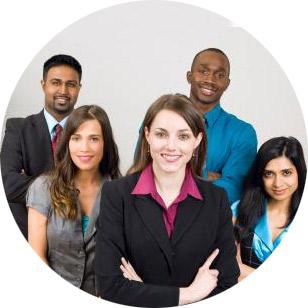 It's time for you to leave your past in the rear view mirror. You've made the first step in your positive forward moving future. We will meet with you and assist you in identifying the next chapter of your employment career.
Search Open Positions
Whether you're looking for temporary or permanent, full-time or part-time positions, we're here to help you. Just search the list of open positions to see what's currently available.
Submit Your Resume
If you don't find what you're looking for, send us your contact information and we'll start looking for a career for you!
Still have questions or want to discuss your career path? Contact us to setup a meeting to evaluate a strategic plan for your future.

Employee Benefits
We offer superior benefits as an employer.
Holidays and Paid Time Off
PGI offers seven paid holidays a year and may introduce additional floating holidays at its discretion. Each employee accrues Paid Time Off during the year.
Direct Deposit
Your money is deposited, safe and secure, every pay day.
Health Benefits Medical Coverage
Plan options to choose from that best fit you. PGI pays a portion.
Retirement (for eligible employees)
401K – Dollar/dollar match up to 3% and additional fifty cents/dollar match up to 5% total.
Additional Benefits

Optional Dental and Vision Plans
Health Care Flexible Spending Account*
Credit Union
529 College Saving Plans
Employee Assistance Programs
Free Online Training Courses
Adoption Assistance*
Educational Assistance Program*
Commuter Benefits Program*
Optional Life Insurance
Optional Dependent Life
Optional Disability Insurance
Marketplace of merchant discounts

* For eligible employees
Search Open Positions
Looking for a job?
Search our open positions
to see what is currently available.
Submit Your Resume
Can't find the position you're looking for?
Submit your resume
, and we'll start searching for you.
Contact Premier Group
Have a question or need assistance in your search?
Contact us
, and we'll do what we can to help.